Caterpillar Trail Public Water District

404 Ten Mile Creek Rd

East Peoria, IL 61611

Main Office (309) 383-4002

Fax (309) 383-3016

EMERGENCY PHONE (309)214-5932

Caterpillar Trail Public Water District is a water utility company that provides water service to the Village of Germantown Hills. We also provide water service to parts of East Peoria and Metamora, IL.

SCROLL DOWN TO PAY YOUR WATER BILL WITH A CREDIT CARD



Provide a safe, reliable, high quality water supply in a cost effective, sustainable manner with responsible stewardship.
PAY YOUR WATER BILL WITH A CREDIT CARD
Customers can now see their current bill amount, make and view payments, update contact information, see usage and request service online. You must create an account the first time you log in.

Click HERE to pay your water bill with a credit card or to see account information. Payment may be made with Visa, Master card and Discover. We are no longer accepting American Express. Please note that Caterpillar Trail Water is not responsible for charging or collecting the online processing fee. That fee is charged by a third party company and will show up as a separate line item on your bank statement.
The online processing fee will be the greater of $2.25 or 3% or the amount paid.
PLEASE NOTE - EMAIL CONFIRMATION WILL BE FROM "CUSI AGENT TURNKEY" YOU WILL RECEIVE TWO EMAIL CONFIRMATIONS FOR THE CREDIT CARD PAYMENT. ONE EMAIL WILL SHOW THE AMOUNT APPLIED FOR YOUR WATER BILL AND THE OTHER EMAIL WILL SHOW THE ONLINE PROCESSING FEE.
See our NEWS page for information on Lead and Drinking Water
CTPWD will be closed on the following dates in 2017:

January 2, 2017

May 29, 2017

July 4, 2017

September 4, 2017

November 23, 2017

December 25, 2017




If you have an emergency while the office is closed, please call our emergency phone at 309-214-5932. Leave your name, number and a short message and someone will call you back.



Water Treatment Plant

BOARD OF TRUSTEES & PERSONNEL






Robert Sutton Chairperson




David Cusac Trustee

John Schaffer Trustee

Joshua Zulu Trustee

John Litherland Trustee

Kathryn C Webber Trustee

John Ezzell Trustee

Judy Burkhalter - Secretary/Freedom
of Information Act Officer



Lisa Henrich - Office Manager
Margaret Gurbal - Treasurer


Greg Long - Operation Manager
Ryan Hogan - Maintenance
---
---
If you have a

water powered sump pump

we recommend that you disconnect it. Using a water powered sump pump can greatly increase your water usage and your bill.












Caterpillar Trail Public Water District

Proud Member of

Germantown Hills, IL Chamber of Commerce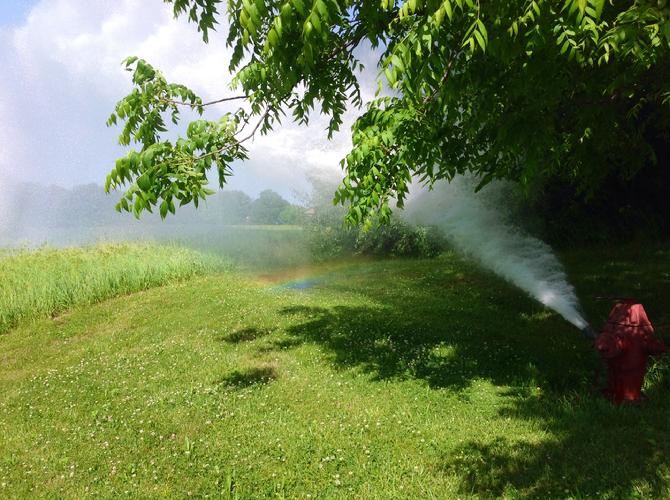 Rainbows and Hydrant Flushing 2014